Welcoming Kindergarten to big school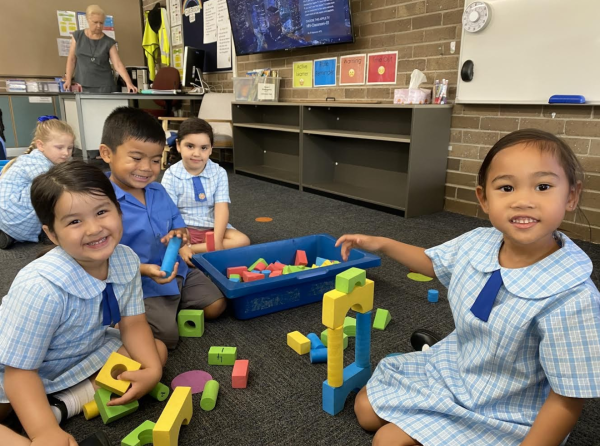 Our Kindergarten students have been warmly welcomed into our Holy Family school community. They are loving coming to school every day!
When we asked why our Kindergarten students loved coming to Holy Family they told us they enjoy:
Playing with friends
Seeing the teachers
Watering the trees
Playing with toys
Going to the library
Going to the canteen
Going to the Visual Arts room for art
Participating in sport
We look forward to watching our Kindergarten students grow and learn throughout their primary school years here with us at Holy Family.
Kindergarten Photo Gallery